I'm very glad to present, finally, my meteor observation station located in heart of France, Cérilly (Auvergne).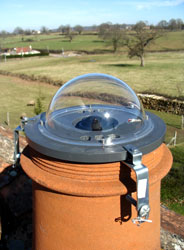 It's a device that automatically detects and records meteor passing.It been compose of an objective 180 °, fisheye, mount on low light ccd video camera, to cover the totality ok sky, a computer and capture software.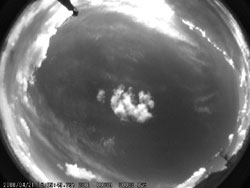 Like this I hope make my modest contribution to the study of meteors and why not, one day, be a part of national and international observation station network.
-Coordinates
Latitude: 46° 37' 13"N
Longitude: 2° 48' 58"E
Elevation: 320 m
All your answer or suggest on station or web site are welcome !