TLE: Sprites (2010-09-07)
Second series of TLE, more far as first. The very bright star below is Jupiter is like how the sky was really clear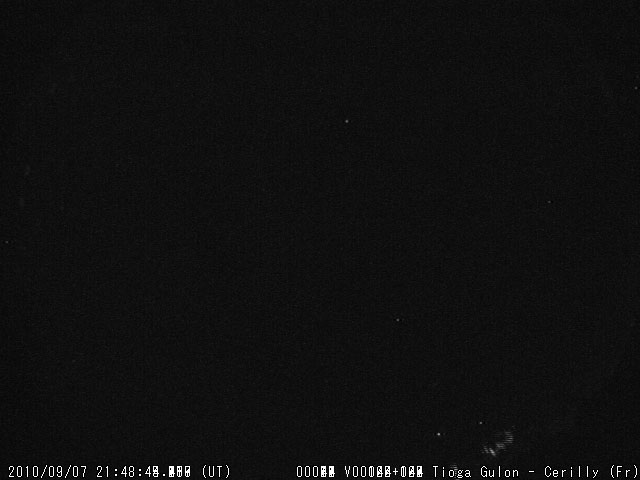 Video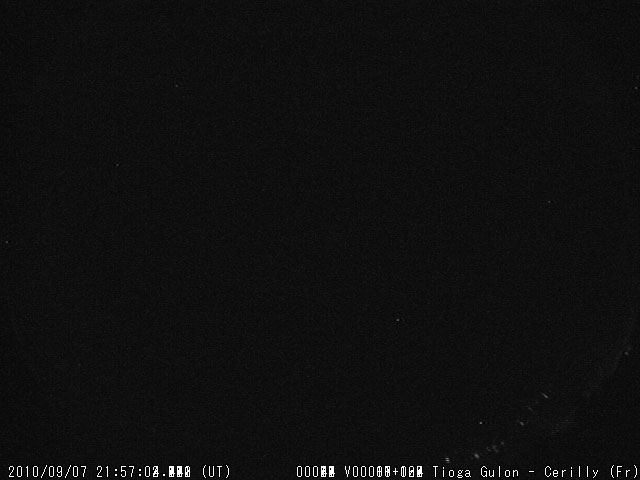 Video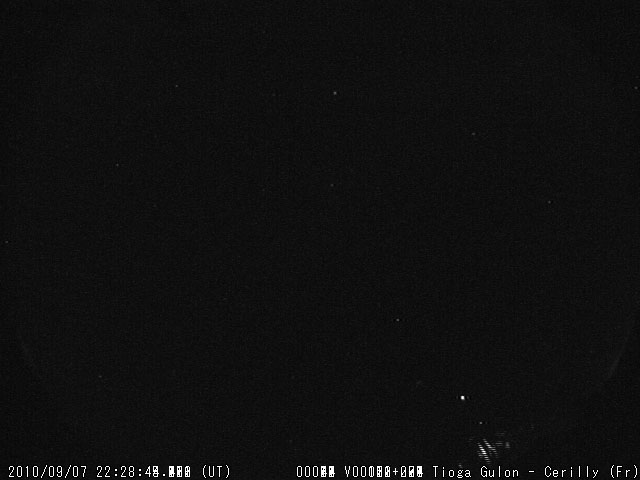 Video
TLE: Sprites (03-07-2010)
My first TLE! ^ ^ Or Transient Luminous Events p>
These event have actually been discovered in the late 90s. They are uabove the storms, which spread into the upper atmosphere p>
I invite you to visit the Marco Chaligny website a> on TLE. p>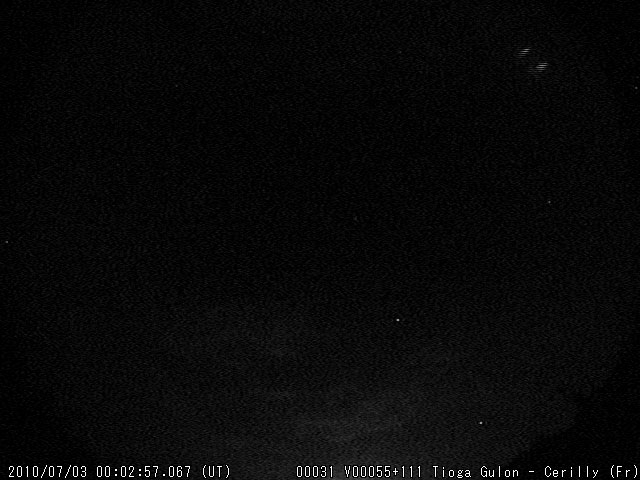 Video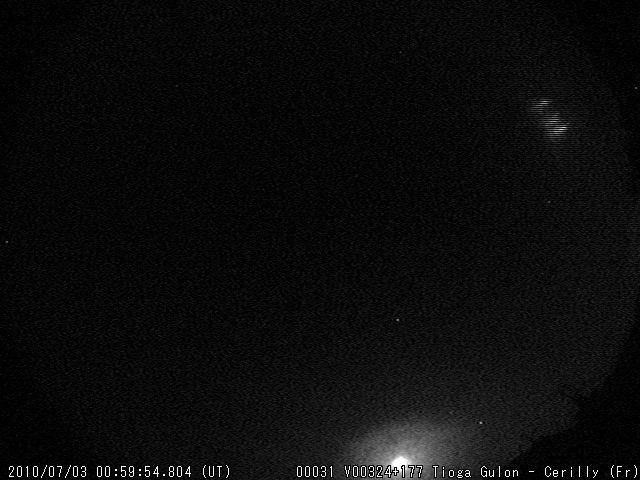 Video




Monitoring Condition: clear skies, a beginning of distant lightning 50 minutes before the first Sprite. Then 15 minutes after the second series of flashes and increased activity of the storm.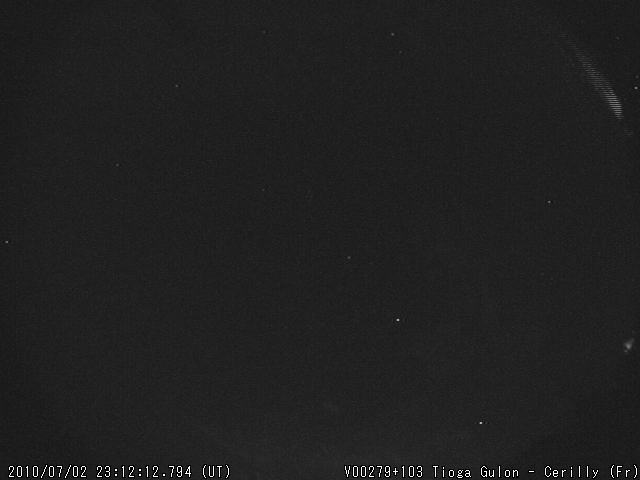 A Weasel???
This is my strangest record!

As you can see on the picture my camera is in a chimney,5 meters high and not very accessible :D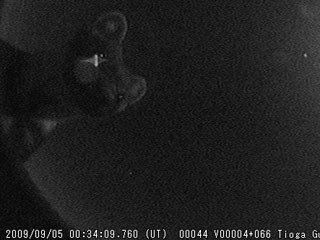 Video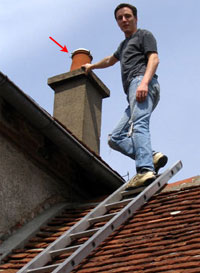 Clouds "sheep"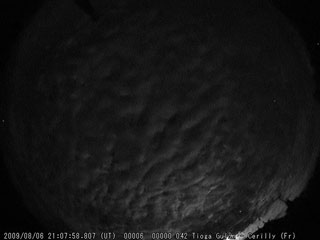 Video
Moonset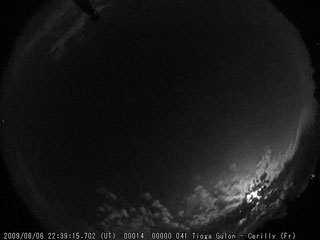 Video
Blackbird??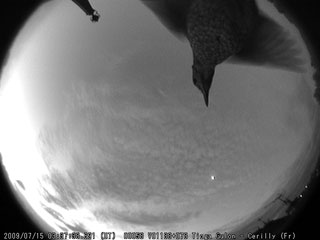 Video
ISS
And so almost zenith!

I have just a part of his passage because I set UFOCapture option that avoids the record of objects too slow (like dozens of planes that pass every night ...). But I was fortunate that a small meteor comes at the same time!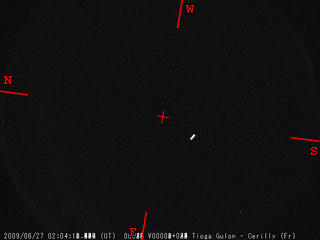 Video

With heavens-above website I could known it was the ISS. It predicts the brightest satellites passages in one location.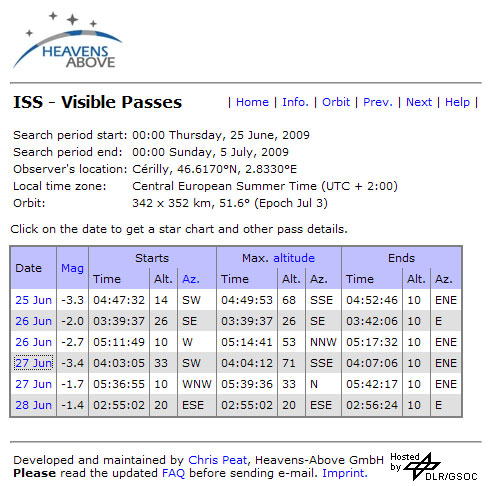 Airplane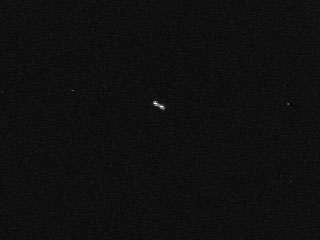 Video
?
It's not a parasite noise and it is not like a "classic" lightning. If you have an idea welcome ;-)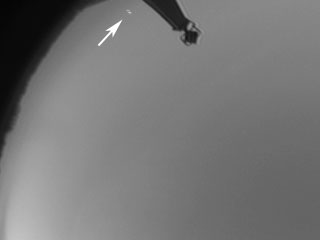 Video
Lone Lightning
In early March 2009, the first lightning of year, it was the only one in the evening...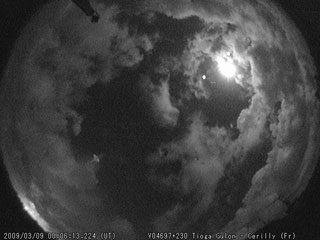 Video
Thank to Marco (who has a weather station and radar Lightning), I could have the lightning strike this night. At the same time impacts have been recorded in the North East according to the direction of this lightning.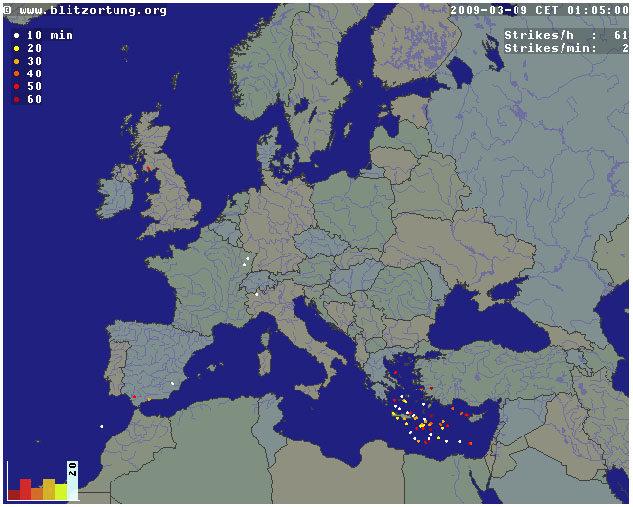 Iridium Flare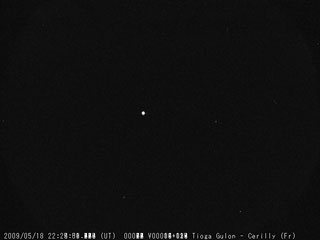 Video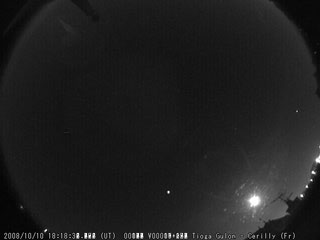 Video
One day at Cerilly
Accelerated movie during May 12, 2008 evening for detection tests. I like the bee wich comes like a starlette. ^^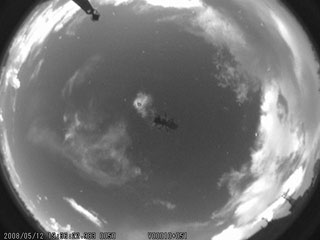 Video
Tit
On the dome! .... Tit! That was before I put my scarecrows ;-)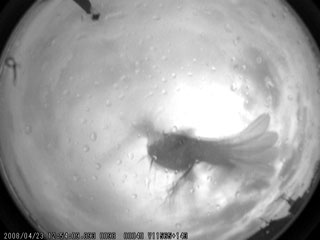 Video
Bats
Brief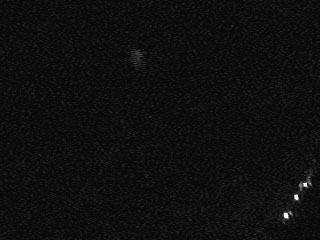 Video
Windtalker
Guess what he said ;-)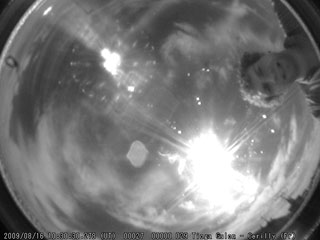 Video
The maintenance guy
Before he falls down :-))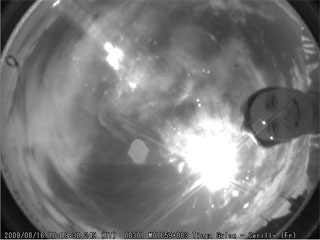 Video